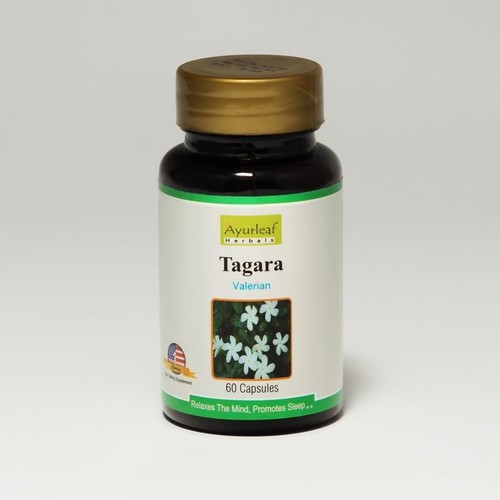 Product Description
Tagara
The temperate regions of the Himalayas are home to a perennial and herbaceous plant that is slowly gaining immense popularity around the world due to its similarity to Valerian.
In fact, so similar is the action of the herb, that it has earned a nickname 'The Indian Valerian'. In India, it is known as Tagara.
Characterized by an irregularly shaped root, Tagara was once considered to be an official medicine with powerful sedative properties making it a very effective cure for Insomnia.
It finds a special mention in Ayurveda and is used in a variety of Ayurvedic preparations used for the treatment of delirium, insomnia, epilepsy and behavioral disorders.
The main reason why the world suddenly has woken up to the sleep inducing effects of Tagara is because it is non-addictive and does not cause psychic dependence for the user when used as a sleeping aid.

The Benefits of Tagara
While the world relies on synthetic sleep inducing agents, Tagara is a safer alternative to get a relaxed night's sleep.
It is a powerful nervous relaxant
Very effective in the treatment of a variety of behavioral disorders
Is a potent sleeping aid and can be used to treat insomnia without causing psychic dependency or addiction to the herb
It helps reduce blood pressure
Contact Us
1/a, Empress Business Bay, Near Uti Mutual Fund, Road No 11, Midc-Andheri East, Mumbai, Maharashtra, 400093, India