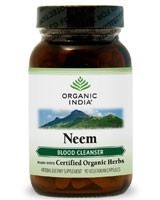 Product Description
Neem
Known as 'The Wonder Tree' in India, the humble Neem or Azadiritcha Indica has been used for centuries by the common man and medical practitioners alike.
Be it being used as a preventive measure for a horde of skin ailments or being used as a detox and blood purifying agent, Neem has a wide array of uses.
What makes Neem stand out is the fact that no part of the tree is wasted. Everything from the leaf to the bark to the oil extracted have multitude of uses for the human body.
Scientific studies have revealed that Neem extracts are loaded with alkaloids and liminoids. So varied were the applications that the US National Academy of Sciences published a report titled, 'Neem – a tree for solving global problems'
Contact Us
1/a, Empress Business Bay, Near Uti Mutual Fund, Road No 11, Midc-Andheri East, Mumbai, Maharashtra, 400093, India