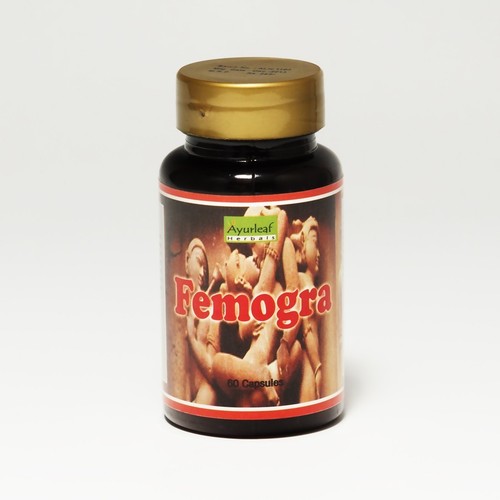 Femogra Gold
Product Code : 22
Product Description
Femogra Gold
As the female body ages, the levels of the hormones slowly start to deplete. While the immediate effect can be seen on the energy levels, muscle and skin tone, it can also have a severe effect on sexual health in women.
While it was usually after pregnancy or a delivery that women usually reported a loss in libido, now the problem is occurring even in young women in their 20's.
Blame it on the fast paced lifestyles or due to stress and anxiety, an increasing number of women are reporting a feeling of general weakness, fatigue, depression and loss of sexual interest.
Femogra – The complete tonic
Ancient Ayurvedic texts recommend the use of selected herbs for treating problems related to a women's body.
Apart from helping to regulate the normal menstrual cycle and restore sexual health, these herbs can also prevent ageing, promote healthy looking skin and hair and boost energy.
Our researchers and panel of Ayurvedic experts did rigorous research on these herbs to come up with a formulation that addresses all the problems faced by women.
The result is Femogra, a complete female health capsule containing the best of Ayurvedic herbal extracts.
Contact Us
1/a, Empress Business Bay, Near Uti Mutual Fund, Road No 11, Midc-Andheri East, Mumbai, Maharashtra, 400093, India